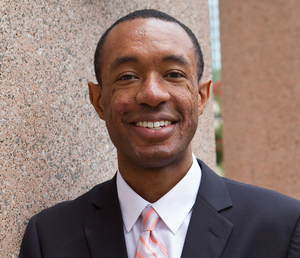 Who Am I?
I am a roboticist with over 15 years of experience across a range of industries.
Current Work
I work at the intersection of robotics, machine learning, and computer vision. My focus is on developing robotic systems to solve real-world problems.
Previous Work
During the first 10 years of my career, I was on the business side of technology turning ideas into successful and profitable products that connect with new markets and consumers. In my roles, I drew on my diverse set of skills and experiences to help companies navigate the complex demands required to build market-leading products.
I was a senior executive at 21212 LLC, the first technology startup accelerator in Brazil. Before that I worked at SEACOM, a $700 million, 17,000 km submarine fiber optic cable that provided high speed data and broadband internet services in 23 African countries. I've also worked at Siemens, one of the largest electronics and electrical engineering companies in the world.
I have founded several technology startups and have worked at Goldman Sachs, Swiss Re, Emory University, Penn State University, the University of Oklahoma, and the U.S. House of Representatives.
Education
Master of Science (M.S.) in Computer Science from Johns Hopkins University (expected 2020)
Master of Science (M.S.) in Meteorology from Penn State University
Bachelor of Arts (B.A.) in Physics and Environmental Science (double major) from the University of Virginia
For my master's thesis at Penn State, I used linear regression and neural networks to predict hurricane damage from measurable storm parameters.
For my full background, check out my LinkedIn profile.
Motivation
There are many problems in the world in which robotics will play a significant role in making it easier, faster, and safer for people to get things done. I love this field because of the opportunities to build the products that will push the world forward and help us achieve what is currently not yet possible…the technologies that will make the world a better place for this generation and future generations to come.
Mission
Automatic Addison is about building the future. My mission is dedicated to improving the lives of others by teaching, researching, and developing technologies to remove steps from common human activities. Subscribe to my YouTube channel so that you can follow my journey.
Quotations
"Start with the customer experience [i.e. the problem] and work backwards to the technology. You can't start with the technology and try to figure out where you're gonna try to sell it….What incredible benefits can we give to the customer?" – Steve Jobs
"Slow is smooth, smooth is fast." – Navy Seals
The first reply on this post at StackExchange provides excellent advice about how to learn difficult subjects.